Battery Recon Services was established to cater of hybrid vehicle batteries as well as general maintenance and servicing. We are specialists in fault diagnosis and repairs of hybrid batteries for Toyota Prius and other Toyota hybrid vehicles. We offer fully guaranteed repairs to your hybrid battery. Hybrid batteries can be repaired and reconditioned from just R9 500 with 12 months/60 000km guarantee. Call or whats app us for a quotation on Tel 065 828 0678 or 0825705888.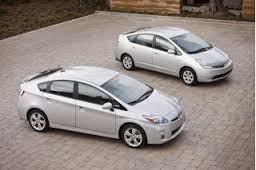 The Prius is one of the most economical vehicles around and uses advanced hybrid technology that is market leading. Despite the relatively high cost of hybrid battery replacement, the total cost of ownership is far less than any other passenger car on a long term basis. If properly maintained, the Toyota Prius outlasts most other vehilces around today. The following items require proper maintenance in order to ensure the continued reliability of the Toyota Prius:
- Service your hybrid battery at least once in 6 months
- Replace the inverter pump every 150 000km
- Flush and replace enigine and inverter coolant every 12 months
- Service your vehicle every 6 months or 10 000km.
Contact us for any of the above mentioned services.
Batteryrecon.co.za now offers you hybrid battery reconditioning on all Gen 2 and 3 Prius, Yaris, Auris and Lexus HV hybrid batteries. Our workmanship is fully guaranteed (see full details under our prices and guarantee page, or click here). We can arrange pick up and delivery in need and provide you with a loan car in need.
For a relatively low fee we can recondition your HV battery and get you back on the road again within a few days. And for an additional fee we can come out to you and recon the HV battery at your premises anywhere in SA, or you can drop off your Prius in the morning and collect within a few days.
We also specialise in brakes, car servicing and repairs on all hybrid and Toyota vehicles. We can arrange to come to you, collect your car and deliver when ready. Our prices are as follows:
Toyota Prius / Yaris / Auris Minor service R1500 (Oil and filter plus check and top up fluid levels)
Toyota Prius / Yaris / Auris Major service R2500 (Minor service plus, air filter, sparkplugs, check brakes, fuel filter)
Toyota Lexus Minor service R2 500
Toyota Lexus Major service R4500
Front Brakes R1 500
Rear Brakes R2 250
Call, whats app or sms us on 065 828 0678 or 082 570 5888 or e mail us on info@batteryrecon.co.za